Getting Your Home "Showing Ready"
3 Easy Ways to Improve YourHome's Marketability
by Steve Jamski, Realtor
Keller Williams First Atlanta

Thedecision to sell your home can be a difficult one but, for many homeowners, theimmediate next step is more challenging: Getting your home "showing ready."
Why?Potential buyers see a very different home than you do every day. They'll seethe scuffs in the mud room where the kids kicked off their shoes, andthey'll see the clutter in the bookshelves. They'll notice if the front doorsticks, and if the lawn is patchy or bare. It's often thosekinds of flaws, or a combination of them, that cause buyers to move on to thenext home.
The goodnews is that getting ready seldom requires custom remodeling or a majorrepair. It does, however, require a critical eye and an open mind — both of which canbe difficult for those accustomed to their lived-in surroundings. Here arethree strategies that can help:
Videotape Your Home
It'samazing the perspective that looking through a new lens provides. Pull out your smart phone to capture every inch from the front yard through to the back. Better yet, ask friends to do therecording and have them focus on things that first catch their eye in eachlocation. When you're done, play it back on your TV or a computer. Take noteson what to repair, paint, spruce up or remove.
Engage with a Realtor
Alicensed realtor can be an invaluable ally. Yourrealtor can help you determine where to spend your time, energy and money toget the best return. I often suggest that my clients also talk with one ofthe professional home stagers with which my brokerage, Keller Williams FirstAtlanta, has worked. A simple one-hour consultation can cost as little as $150.
You might ask, "Do I really need a stager?"
You'veprobably heard the saying that kitchens and master bathrooms are what sella house, right? If your home is in overall good shape, if a tad out of date, staging may make all the difference. For example, while the kitchen shown below is far from the granite-stainless-custom-cabinetry gem that buyers seek today, the owners havecertainly made the most of the space. A modern wall color andclean, uncluttered counter tops might turn a room froman absolute deal-breaker to livable in a buyer's eyes.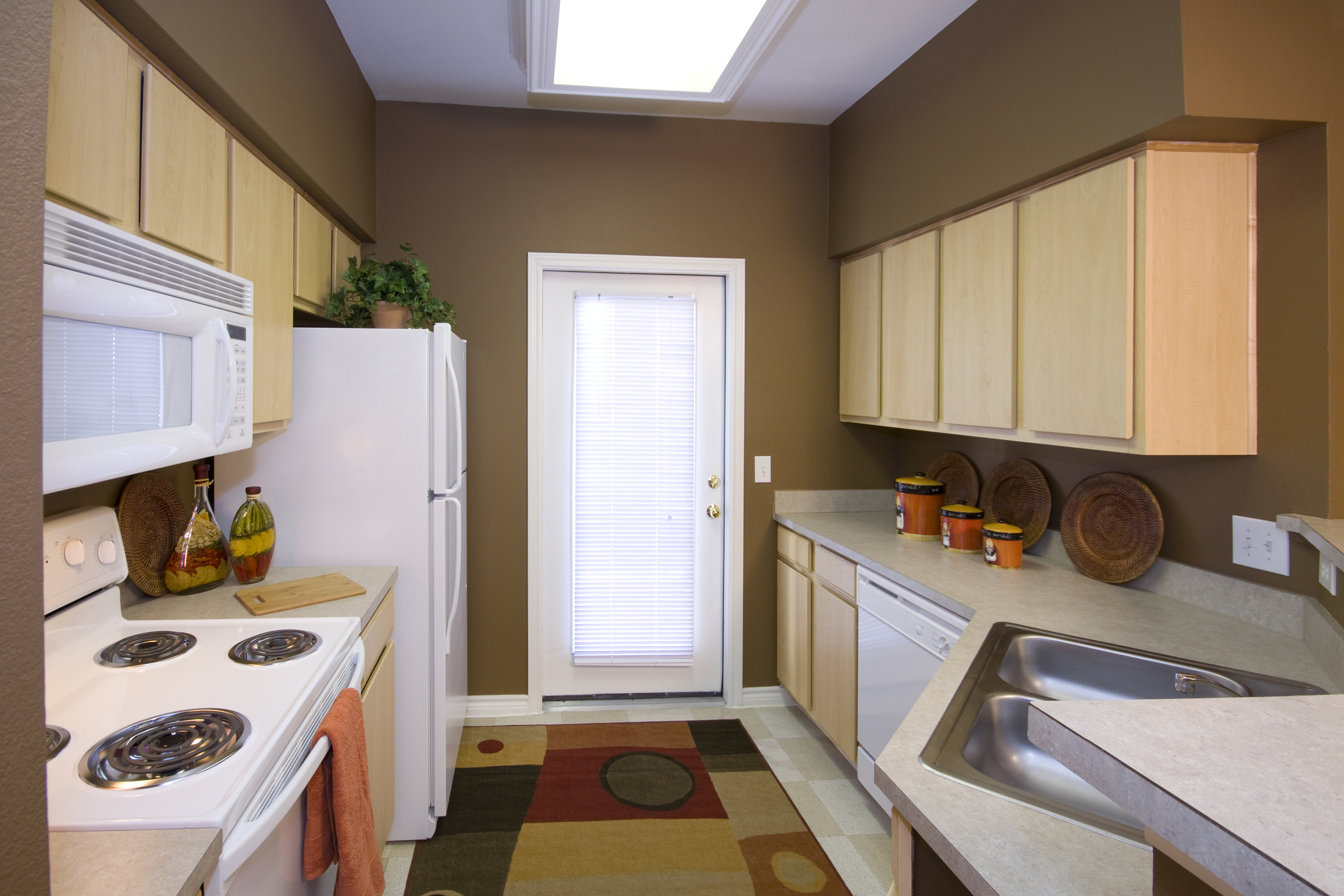 Recently,two of the homes I've listed for clients incorporated a professional stager's recommendations. One of those homes went under contract in two days at 100%of the listing price, and the other in four days at 98% of listing price. Of course, every situation is unique, and there are certainly no guarantees thatstaging will sell your house faster or at a higher price, but in my experience, it iswell worth the investment.
Visit Open Houses with your Realtor
Not every home on Open House isin tip-top showing shape, which is all the better. That gives you the chance walk away with ideas forwhat to do, and what not todo. Again, take notes on things that catch your eye as a prospective buyer. Front porch needsweeping? Bugs in the light fixtures? Do odors or stains tell you the homeownershave pets? Could your family no longer notice the signs of pets living in your home?
Another benefit of visiting nearby open houses is that you can get a feel for yourcompetition and pricing.
If you're ready to sell, do your best to look at your home through the eyes of a potential buyer. Seek out a realtor you trust and keep an open mind to his or her advice. Some of the suggestions may be difficult to hear when they involvethings like paint colors, furniture arrangement, deep cleaning or the need to"depersonalize." But just like you, a realtor's goal is for a buyer to enthusiastically choose your home over themany options at their fingertips. Making your home "showing ready" is one of the best ways to help make that happen.