Deciding to Downsize
by Steve Jamski
I can speak from experience on the often emotional topic of downsizing. My wife and I downsized at a comparatively young age and we're happier for taking the plunge.
It was not even close to an easy decision. A few thousand discussions and many sleepless nights came before our move from a 3,500 square foot house to a two-bedroom condo.
The combination of reasons that led to our decision is unique to us. Still, you'll probably see bits and pieces of yourselves in our journey.
Pros and Cons – or were they Cons and Pros?
Sometimes the decision to move is relatively easy – a job change, desire to improve finances, loss or divorce or any number of other catalysts. When the catalysts aren't there, however, trying to decide can make you feel a little loco. While the basement full of stuff is one day a "pro," the next it's an overwhelming "con."
It's only human. Seldom do we feel the same from day-to-day about anything. Some days you crave a cheeseburger for dinner while others you're dying for grilled salmon. (BTW, both are best on a grill which you can't have in a condo.) The see-sawing can go on for months if you let it. Every reason to stay is matched by an equally compelling reason to go.
You don't want to leave your fabulous neighbors — but many have left anyway.
You want the kids to have a place to come home to – but how can you justify paying for square footage you no longer use?
Downsizing makes you feel old – but is it really a place we can comfortably grow old in?
Calling it a Day
I can't point to a single reason why my wife and I finally decided to list our house and look for a condo – it was more like a rolling combination of reasons. My wife's tipping point was the 16 steps straight up to the second floor, plus the third floor we never visited except to clean. As for me, I was looking forward to spending less time and money on upkeep and utilities, and more time with family and volunteering.
Deciding to leave a home is an incredibly emotional decision. Memories have been made there, milestones reached and dear friends made over the years. Maybe you've dreamt of having your children and grandchildren stay there during the holidays or summer vacations. Maybe you love to mow and edge the lawn or plant a garden.
To the best of your ability, set aside the emotion to look at the facts of your situation. Do you need to downsize to plan for a more comfortable retirement? Are there health or financial issues that will prevent you from keeping-up your home in a way that protects your investment?
If you feel like you're in a cycle of indecision, you're not alone. But help is available.
A realtor can provide a free market analysis so you can see where your home stands today in the Atlanta real estate market. A fee-based certified financial planner can provide a holistic look at your financial situation. Clark Howard's site is a great resource for finding fee-based financial professionals.
In the end, it's amazing how clear-cut decisions can become through the objective lens of a professional.
Packing Light
Knowing we'd be shedding a few tons of possessions, my wife and I started the condo search early and had narrowed-down the contenders. We put an offer on a unit that had come on the market the same week we got a contract on our home. We took pictures and measurements of the new place, plotting and planning exactly which of our existing furnishings would fit.
Once we knew the "keepers," the weeding began. And it wasn't easy. Appraisals debunked supposed family treasures while unearthing others. There was more bargaining than a flea market. Ultimately, we donated almost everything through countless carload drop-offs and one giant pickup from our garage. The tax benefit was a plus but we found the most peace in thinking a family in-need would give them a good home.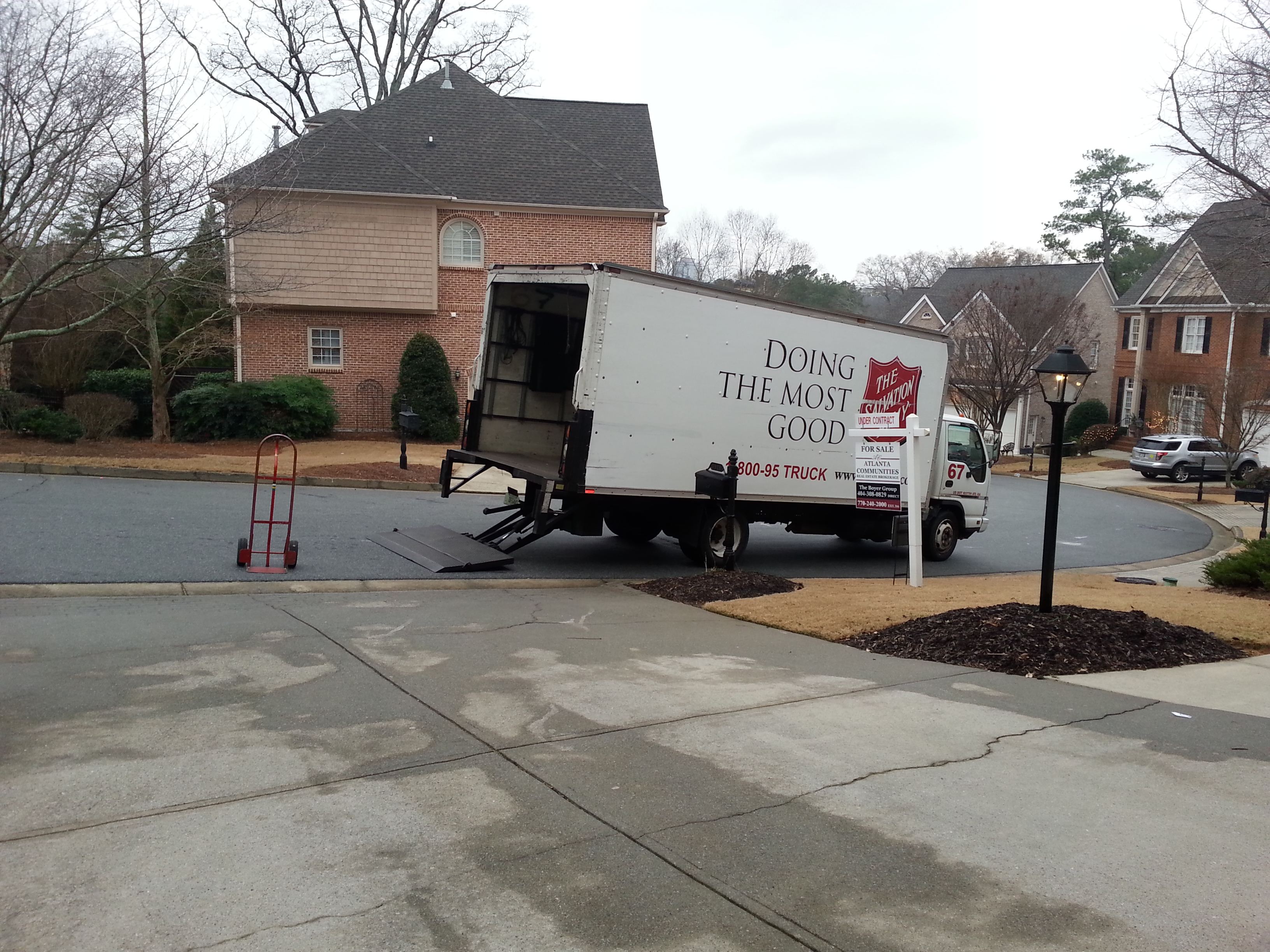 We weren't sure how we'd feel when the truck pulled away. Neither of us had the urge to run after it, which we figured was a good sign. In fact, we both remember feeling pretty relieved – not just that the house was nearly empty, but because we'd realized how unimportant all that "stuff" really was to our happiness.
Now, when family and friends ask how we like living in a place less than half the size our two former homes, we smile knowing we were only living in a small fraction of the old houses anyway.
I'd like to say that when it's the right time to downsize, you will know, but I can't. It's definitely a process and a uniquely personal decision. But I'd also tell you not to wait to get your plan together, no matter how long your time horizon may be for making a change. Taking control of your future can help you avoid being cornered into costly decisions down the road.
Let me know if I can help you along your journey.